CHEER BOWL NATIONALS
USASF CHEER WORLDS BID QUALIFIER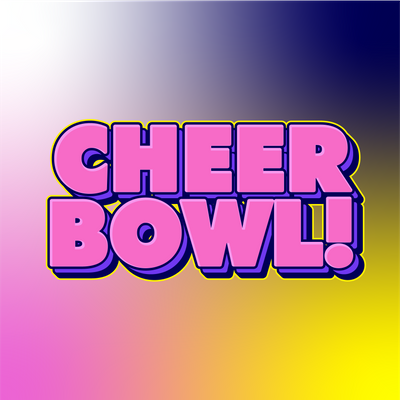 FEBRUARY 4th-5th, 2023
Moody Gardens
1 Hope Blvd, Galveston, TX 77554
Galveston, TX 77554
EVENT HIGHLIGHTS
RINGS: GRAND Champion Cheer Teams will be awarded Cheer America RINGS!
BIDS TO CHEER WORLDS: We will be offering PAID and AT LARGE bids to the Cheerleading Worlds end of season event.
SCHEDULE
SATURDAY DOORS OPEN: 6:45am
SUNDAY DOORS OPEN: 7:00am
SATURDAY AWARDS (floral ballroom 2nd floor):
- Novice Teams 12:30pm
- Prep Teams 5:00pm
SUNDAY AWARDS (main floor):
- Level 1: 10:10am
- Level 2 : 2:30pm
- Level 3 & 4: 2:50pm
- Level 6 & Schools: 5:30pm
SPECTATOR BAND (group chat)
We have a Band group set up for parents and spectators with all the important information. Download the Band app and Click here to join!
PRIZES
1st Place: Jackets, Medals, and Gym Banner
2nd and 3rd Place Medals, and Gym Banner
4th Place and Below: Medals
Exhibition Teams: Individual Banners
Novice Teams: Individual Banners
CheerAbilities: Jackets and Individual Banners
GRAND Champions: RINGS, Gym Banner and PAID bid to The One!
SPECTATOR FEES
SINGLE DAY
Ages 0-5: ALWAYS FREE
Youth (6-12) & Adult: $25
Senior: $20
Military: $20
----------------
TWO DAY
Ages 0-5: ALWAYS FREE
Youth (6-12) & Adult: $45
Senior: $35
Military: $35
*Senior & Military must present valid ID when purchasing their ticket.*
PARKING
There is FREE parking available in the parking garage at Moody Gardens!
FAN VIEWING AREA
Cheer America will provide a designated area for parents to view their team! Please line up one team in advance of your team. Please exit immediately following the performance.