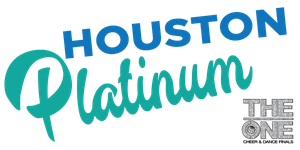 December 4th 2021
NRG PARK
1 NRG PARK PKWY
HOUSTON, 77054
Parking for the event is provided by NRG Park. There is a $15 per car fee. Unfortunately there are no in and out privileges. There is however the Metro Public Transportation that drops off at NRG Park. For more information please see the MetroRail Routes! Cheer America DOES NOT RECEIVE ANY PROCEEDS FROM PARKING FEES.
REGISTRATION FEES
All-Star Elite/School/Prep/Rec/Dance (per athlete): $70
Dance Worlds Bid: $100 First Routine/$80 for 2nd/$60 for 3rd or more (All Dance Worlds Teams perform twice)
Exhibition/Novice (per athlete): $39
Crossover Discount: $15
On-time Registration with payment Deadline is November 19th.
*Dance Worlds Teams that register and pay after November 19th, fees will be $110/$90/$70
SPECTATOR FEES
Spectator Fees $20
$15 Military and Senior Citizens
5 yrs and under are FREE
PRIZES
1st Place Gym Banner and Individual Medals
2nd and 3rd Place win a Gym Banner
2nd and below win an Individual Medal
Grand Champion Teams Win Banner and Grand Gift

Exhibition/Novice Teams will receive an Individual Mini Banner
Bids to The One Finals
PERFORMANCE SCHEDULE
The official Performance Schedule will be released Monday the week of the event.
FAN VIEWING AREA
Cheer America will provide a designated area for parents to view their team! Please line up one team in advance of your team. Please exit immediately following the performance.