Saturday, January 16, 2021
Majestic Live Virtual Competition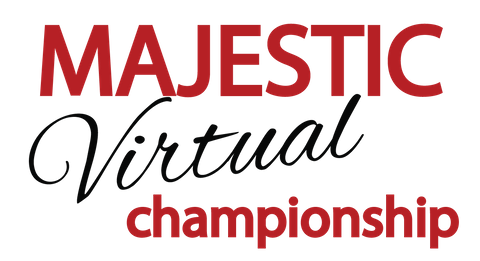 MAJESTIC VIRTUAL CHAMPIONSHIP INFORMATION
Saturday, January 16th 2021
Start time based on registrations.
THIS IS A LIVE EVENT!
Routines will be broadcast live just like an actual Cheer America cheer and dance event!
Teams will perform their routine live in their own gym/space at a designated time.
Routines will be judged by an official Cheer America Judging Panel.
Results will be available following the Live Championship on our Facebook and Instagram Pages.
Scoresheets, Deductions and Breakdowns will be emailed to the coach on file for each team.
Prizes will be mailed to the teams immediately following the awards ceremony.
REGISTRATION FEES
All-Star, Dance, School, Rec $30
Exhibition/Novice $30
Additional Dance $30
Individual/Small Group $30
Any 3 virtual for $80 per athlete
All Prices are per athlete.
PRIZES
Grand Champions Jackets
First Place Team Banner and Individual Mini Banners for All Participants
Cheer America Social Media Take-Over by Division Winning Teams
2nd and 3rd Place Teams win Individual Mini Banners for All Participants
Individual and Small Group Mini Banners for all Participants
SurPRIZES are new Virtual Awards that will be given during the Virtual Awards Ceremony and/or Ranking Reveals
CHAMPIONSHIP VIEWING AND RESULTS
Spectator viewing information coming soon.
Awards and Reveals will be available "LIVE" from our Social Media Platforms.
Video Requirements
Routines may be filmed using a video camera Only.
A Cheer Replay Conversion Box (one time fee of ($250) and a Free Download of the Cheer Replay All-Star Link is Required. The conversion box will help us provide a smooth competition experience. Cheer Replay will provide tech support for all gyms and schools that have purchased the conversion box! Cheer Replay will help gym owner determine proper video equipment needed for the event.
For all of the up to date information on Cheer Replay equipment and App, please visit their Facebook Page at: https://www.facebook.com/groups/364344390660091
Entire routine should be clearly visible for judging purposes.