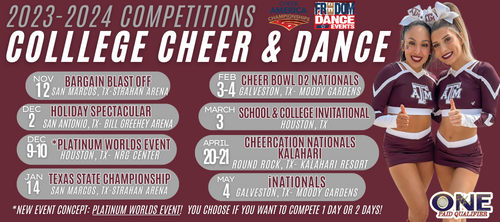 Scoring information is subject to updates and changes, please check back to find the most up to date documents.
All College Cheer scoring/divisional documents are up to date for the 2023-2024 season, any missing documents are coming soon. If you have any questions please send us an email info@cacheermail.com
COLLEGE CHEER DIVISIONS & RULES
Cheer America offers three different types of College Cheer divisions:
Intermediate, Advanced, and Game Day.
SCORING RANGES & GUIDELINES