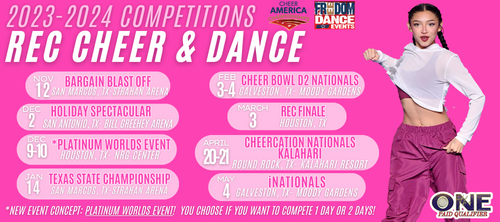 Scoring information is subject to updates and changes, please check back to find the most up to date documents.
DOCUMENTS CURRENTLY LISTED ARE FROM THE 2022-2023 SEASON UNLESS OTHERWISE NOTED!
REC DANCE DIVISIONS & RULES
Freedom Dance offers several different types of routines, find all the details on the documents below.