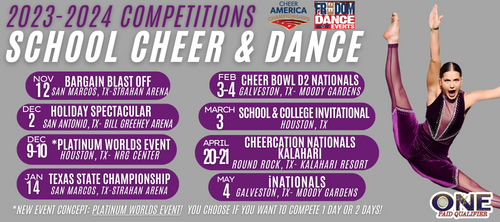 Scoring information is subject to updates and changes, please check back to find the most up to date documents.
All School Dance scoring documents are up to date for the 2023-2024 season. If you have any questions please send us an email info@cacheermail.com
SCHOOL DANCE DIVISIONS & RULES
Freedom Dance offers several different types of School dance routines you can find all the details listed below.